What new life is to be born
Christmas Eve: A Pageant Online
Christmas Eve: Online Choral Celebration
Thursday Afternoon, December 24:
Join a multigenerational church community for a lively Christmas pageant, online, virtual and awake to the joys of Christmas!
Thursday Evening, December 24:
9 pm online: Link Below
Lessons & Carols with the Chancel Choir,
Dave Ervin and Dave Grishaw-Jones, and special
music with Catherine York & friends!
Wherever you are on life's journey…or wherever and however you tune in…we're blessed by your participation in our online Christmas gatherings this year!
We're creating a community of resilient spirit, a church of multi-generational energy and wisdom, a circle of Christian discipleship and witness. And your curiosity is a gift to us!
Join us then: online, in prayer, or however else you can — as we journey into the mystery of Advent and the joyful promise of Christmas! As always, your energies, your prayers, your intentions make this a dynamic and beloved community of God's people!
Be in touch! It all comes together when we make the connection.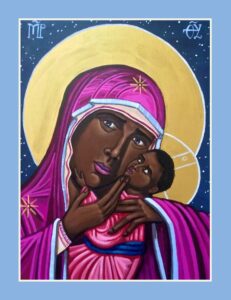 Join us each Sunday morning for Worship: through Christmas and beyond. Online Worship includes music and prayers for the world, readings and reflection on faith and practice, and the joys of community life.
Repairing the Broken, Healing the Planet
Faith invites imagination, and imagination stokes the fires of change and human freedom. As a church, we're committed to acting and organizing in the name of Love. Check out the rest of this website for more: or visit the ACTION ALERTS for ways to take action now!
Morning Prayers: Christmas Lauds
Going Deep: Coming Events
Pastor Dave Grishaw-Jones invites one and all to sit in prayer and peace for 20 minutes each weekday morning. Through these "Morning Lauds," we center ourselves in the grace of God and presence of Christ–and we begin the day together, in spirit and community.
Look for Dave's prayer on Facebook Live, through the church's own Facebook page.
Unity Prayers for Peace in the Holy Land
Online with Dave Grishaw-Jones, Ghassan Manasra and leaders from the Abrahamic Traditions