Christmas and Advent 2021
Advent is a season of open hearts and anticipation. Join our Beloved Community as we step into the promise and purpose of Advent–and look together toward Christmas and renewal. You'll find a church of great spirit, deep commitment and powerful vision–and a space of grace for you, for your beloveds and for all God's children! We delight in the presence of New Life, and in the promise of God's abiding love.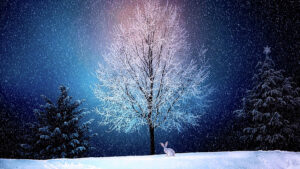 Advent Worship: Sunday Mornings
All services begin at 10 am in our Sanctuary.
Sunday, November 28 (First Sunday)
Sunday, December 5 (Second Sunday)
Sunday, December 12 (Third Sunday)
Sunday, December 19 (Fourth Sunday)
Christmas Eve at Community Church
Join us to celebrate, to wonder, to worship.
Friday, December 24 at 4 pm (A Family Christmas with Procession)
Friday, December 24 at 9 pm (A Candlelight Christmas for All)