Fundraising: Immigrant Support & Legal Needs
HELPING OUR BROTHER "ANTONY"*
(1) Click on the "Online Directions" button above.
(2) Under the "Give to Stewardship" tab…click on "Give to Antony's Legal Fees."
(3) Fill out the form there, with your donation.
(1) Make your check to "Community Church of Durham."
(2) In the memo line, write "Antony's Legal Fees."
(3) The address is "Community Church, PO Box 310, Durham, NH 03824."
Thank you, and God bless your generous spirit!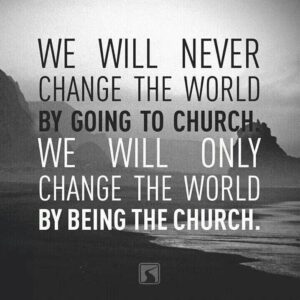 "Antony"* is from Cameroon, Africa and has been in detention in the US since his arrival. Because of a Covid-19 class-action lawsuit filed by the NH ACLU, he was released and is now living in a local home as he pursues his immigration case.
Antony's story is one of fleeing persecution. He is a member of an English-speaking minority in Cameroon that is currently being oppressed by a French-speaking majority government. He was part of a peaceful opposition group seeking governmental reforms. As a result of his efforts, he was beaten, jailed, and finally threatened with death. He escaped from Cameroon and traveled to the US, leaving behind his family.
When he arrived, he turned himself into immigration authorities to start the process of seeking asylum. Instead of finding a welcome and safe harbor, he was kept in detention for almost two years. During this time, while being moved from one detention center to another, he tirelessly worked on his asylum motion.
Since his release, he has been housed, cared for, and supported by members of faith communities around the Seacoast area of New Hampshire. He has done nothing illegal by seeking asylum in the United States but has been treated as a criminal since his arrival. His noble act of sacrifice and self-giving for the long-term safety of his family has been met with hardship, despair and heartache.
His experiences, and his faith and hope despite all that he has been through, have wonderfully challenged all who meet him. We find ourselves asked to stretch and grow beyond the confines of our own limited world view. As people of faith – and as Americans – we believe we can do better in welcoming the stranger and living up to the ideals upon which this country was founded. That is why we are advocating for him now and trust that he will soon find himself a permanent member of our community.
Please join us as we work together to deepen our care and commitment to one another by engaging in this transforming work. Antony's legal fees will exceed $15,000. Local donors have raised over $6,500 already, but more is necessary to complete his case and bring his wife and children to safety. We pray that you will give as you are able.
at the Community Church of Durham
*Antony is not our friend's actual name–but one he has chosen so that he and his family might be protected from further violence and intimidation. His courage continues to inspire us all.
FOR MORE INFORMATION ON OUR WITNESS AND WORK TOGETHER: