A BENEFIT FOR JUST PEACE: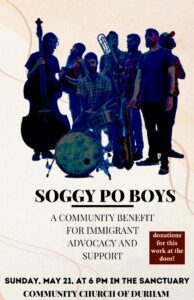 SOGGY PO BOYS: MAY 21 @ 6
We're delighted to welcome one of the Seacoast's beloved bands for a benefit, raising critical funds for our immigrant advocacy ministry in NH! It's a concrete way we build community and do justice–supporting immigrant friends on their journeys to safety and new lives in New England.
No one's turned away–donations are accepted at the door. And the spirit will be on the move, as the Soggy Po Boys move our hearts, hands and feet!
WE ARE BELOVED: LEAN INTO IT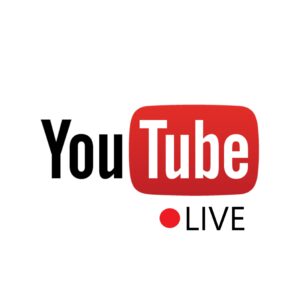 Know that you–wherever you are on life's journey–are always welcome here! (And now you can find our service–live or later–on YouTube Live!)
CONTEMPLATIVE SABBATH / Saturday, May 20
Dave and Kate Grishaw-Jones host this day-long community practice of stillness, silence and contemplative life. The entire church is set aside for this day of stillness–come at 9 am, stay through dinner–and we lean into an experience of the Spirit's gentle and surprising guidance. Together. Dave and Kate are preparing both lunch and dinner, so all you do is show up. Friends and seekers from across the region are welcome! See much more and register HERE.

Plans are in motion for a spring time speciall–a "Po Boys" concert at the church to raise funds for our immigration ministry here on the Seacoast! Invite friends, family–as we gather to enjoy fantastic music from our friends, and raise critical resources for the work of protection and advocacy that's become to central to our mission!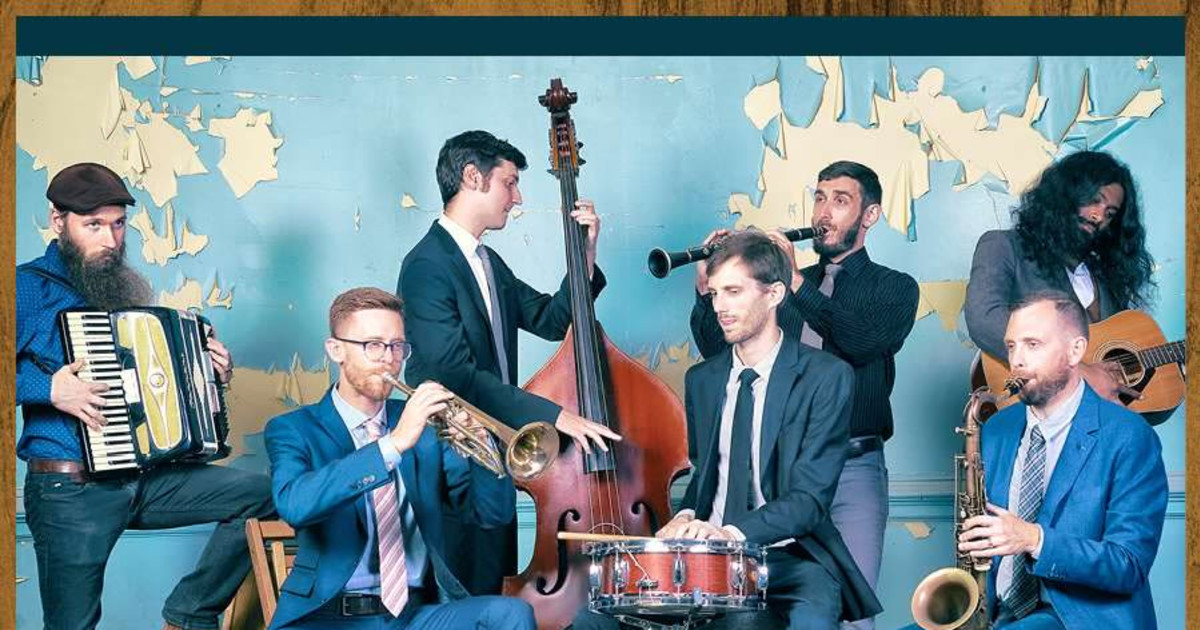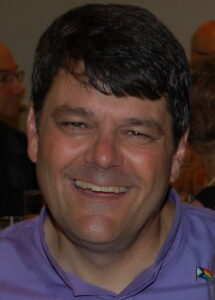 If you've found the site today, I imagine that you're curious about spiritual community–and what it offers us, here and now, in

today's world

of wonder and uncertainty.
Look around. Explore our values,

our vision

, our programs. And know that your curiosity itself is a God-gift: a gift to be treasured, pursued and enjoyed. I hope you'll check out a service, a program, a class we're offering. The best way to know what we believe is to see how we do what we do!
Church isn't just a building: it's a movement. As the Community Church of Durham, we're creating a movement of many generations, many voices and many gifted souls. It's a lot of fun, it's a circle of wonder; and

it's a movement

for the blessing of all life.
If you've got any questions, I'm always eager to talk! Wherever you are on life's journey, you're welcome among us at the Community Church.
Dave Grishaw-Jones, Pastor