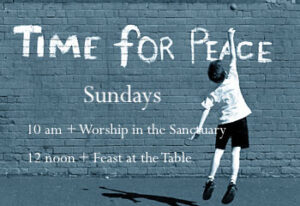 VISION, MISSION & WHAT IT TAKES: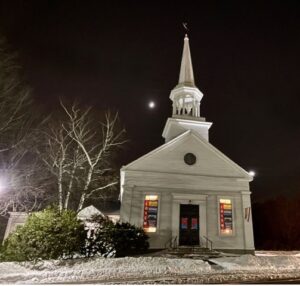 Small Group Conversations this Month
The last few years have reminded us that change is constant…and challenged us to imagine new and enhanced ways of practicing faith and BEING the church.
This month, we invite members and friends to join us in small group conversations about the mission, vision and "economy" of church life.
What might be our needs as we look to the next decade of church life? What kind of building improvements are necessary? How does our stewardship, our giving make bold ministry possible in Durham? See the links for lists of small group sessions…and be a part of the conversation! We're ALL IN THIS together!
WE ARE BELOVED: LEAN INTO IT
There are so many ways to connect, and so many avenues to spiritual growth and service here! We cherish the arts and we delight in one another's company. We welcome thinkers and dreamers from all walks of life–who share with us their unique visions and hopes. Know that you–wherever you are on life's journey–are always welcome here!
Last Spring, we hosted the
F-Word Exhibition
,
an extraordinary series of stories offering a glimpse of forgiveness and reconciliation in the real lives of humans around the world. The exhibit was with us for two weeks, and around it, we built a series of events, discussions and worship opportunities. For us at the Community Church, the arts are a sacred and powerful expression of spiritual life, and an invitation to imagination and discipleship.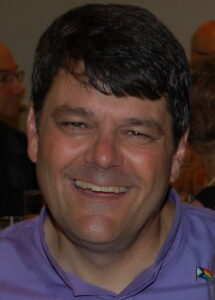 If you've found the site today, I imagine that you're curious about spiritual community–and what it offers us, here and now, in

today's world

of wonder and uncertainty.
Look around. Explore our values,

our vision

, our programs. And know that your curiosity itself is a God-gift: a gift to be treasured, pursued and enjoyed. I hope you'll check out a service, a program, a class we're offering. The best way to know what we believe is to see how we do what we do!
Church isn't just a building: it's a movement. As the Community Church of Durham, we're creating a movement of many generations, many voices and many gifted souls. It's a lot of fun, it's a circle of wonder; and

it's a movement

for the blessing of all life.
If you've got any questions, I'm always eager to talk! Wherever you are on life's journey, you're welcome among us at the Community Church.
Dave Grishaw-Jones, Pastor