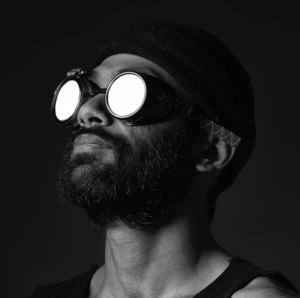 What if faith really is a gathering of friends at the table of

plenty

? What if that same feast comes with a soundtrack: toe-tapping music and soul-stirring

rhythm

and all kinds of

movement

and grace? Is that the faith you're looking for?
Every Sunday at 12 noon, you're invited to join a nervy,

spirited

, big-loving community–for 'a move-able feast' that connects and inspires and then sends us out to love and serve with

courage

.
NH Musician
Stu Dias
brings together a fantastic band each week– to excite the spirit and enjoin our many voices. Come to be moved!
Come to be touched! Come to be the people of God!
AN EXPERIMENTAL CELEBRATION OF FAITH, SOUND & ABUNDANCE !
AN OPEN & AFFIRMING CIRCLE
WHERE JOY AND JUSTICE MEET
THE COMMUNITY CHURCH OF DURHAM…
i
magines a table where

every one of us is welcome aND BLESSED

...
from all cultures and backgrounds…
from all genders and orientations…
from all the crazy stuff we've lived through,
and all the big dreams we dream…
cherishes spiritual energy and human creativity

…
the kind of diversity that weaves a bright garment of wonder from
the many strands of color and difference we bring to the circle…
honors the role of relationships in healing all that's broken…
and seeks to build

a vibrant and resilient community
where you (and everybody else) can grow and serve…
and experience the Spirit's passion for YOUR LIFE!
Check us out!

Sundays at Noon.

Continuing September 2023