We're committed to faith with heart, to action with purpose and to the most diverse expression of Christian community. Join us this spring–or any time of year–as we gather each Sunday at 10 am and 12 noon for worship and celebration.
There are no barriers to participation among us–and we look forward to meeting you and welcoming you into the circle of energy and blessing.
You are a blessing to us!
This Spring at Community Church
A Spaghetti Dinner for All
Bring the whole family, or just your own beautiful self, and join us for a special dinner hosted and prepared by Middle School Youth.
A Talent Show for All Generations!
Celebrate St. Patrick's Day with us, as we ham it up, show off our talents, and laugh and rejoice in the gifts of our many church friends!
Movie: "A Man Called Ove"
Join us for this moving and inspiring movie, and lots of popcorn!
GOOD FRIDAY: VIGIL AGAINST ASSAULT
Friday, April 7, 4 pm to 5 pm
at 72 Pease Boulevard in Newington (headquarters of Sig Sauer)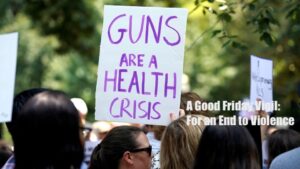 Join a community of neighbors, teachers, allies and church friends–as we protest the development and production (and sale) of Sig Sauer's assault weapons. On Good Friday, we come together in peace, in prayerfulness and in hope for a safer and better country.