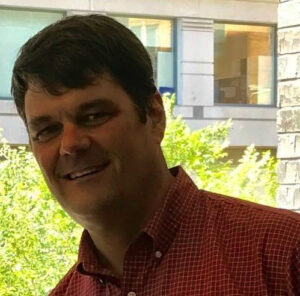 Dave brings to Durham deep passion for justice and peace, wedded to spiritual practice, joyful openness and expansive faith. Born and raised in Boston, he has degrees from bo
th Dartmouth College and Union Theological Seminary in New York City. Since his 1989 ordination, he's served dynamic and inclusive congregations in Seattle, Denver, Cambridge (MA) and Santa Cruz (CA).
At Peace United Church in Santa Cruz, Dave partnered with young leaders and elders to build a daring and open ministry, inviting LGBTQ leaders, undergraduates, activists and artists into a singular and beloved community of faith.
Here in Durham, Dave's eager to sing new songs, challenge injustice at every turn and weave a multifaceted and wildly diverse church. He sits on the United Church of Christ's Palestine Israel Network (UCCPIN) steering committee and on the NH UCC's Peace & Justice Advocates Team.
Dave hopes you'll be in touch–for a visit, a call or chat, sometime soon!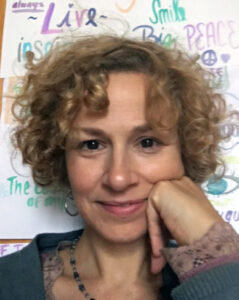 Kristin has worked for 20 years in community building and teaching. As founder of a nonprofit organization, she has experience working in strategy, leadership and development.
Here at the Community Church, she appreciates her work-time most when she is working hands-on with children and their families. She's taught all ages from toddlers through university students. And she devours books, recipes and art, and especially loves long walks in the woods with family, friends and her dog.
Hello all. I'm Dina Gosselin, your new Business Administrator. I'm honored to be stepping into Dianne's role as well as being a part of Community Church's next chapter. I live in Strafford with my husband and daughter, but am no stranger to Durham. While attending UNH I obtained my BS and MBA as well as worked in town. I look forward to meeting everyone once in-person functions resume!
We're all excited to welcome Dina to the church community, and already we're grateful for her energy, expertise and spirit! Join us in celebrating her presence in the office.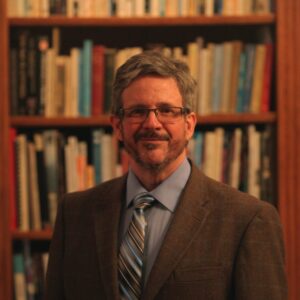 David brings faith, passion and creativity to his work as music director and choir director at the Community Church. He's also a music teacher at Oyster River High School, where he directs the school's renowned Jazz Band.
David is married to fellow teacher Ellen Ervin, and they have two children, Thatcher and Alana.
Be in touch with David if you're curious or interested in joining our Chancel Choir–which practices during the school year on Wednesday evenings.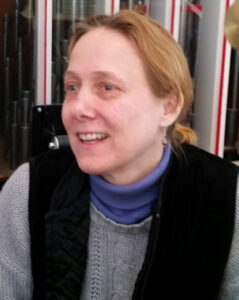 Catherine is a New Hampshire native and three-time winner of the Granite State Piano Competition (1981, 1983, 1984). She's a 1988 graduate of the New England Conservatory of Music, and a winner in the New England Conservatory Honors Piano Competition (1988).
Catherine was a semi-finalist in the Stravinsky Awards International Piano Competition in 1989, and won the Commonwealth Competition for Young Pianists in 1991. She was the Guest Composer at Cornell University's Center for Theater Arts in Ithica, NY, where she was also assistant choirmaster at Sage Chapel.
In 1992, Catherine was one of four national finalists in the Chicago Club of Women Organists Competition. She was the Resident Music Director and Director of Music at the Beck Center for the Arts in Cleveland before returning to New Hampshire in 2003. In 2005, her piano trio won the Chamber Music Foundation of New England's International Chamber Ensemble Competition and performed at Carnegie Hall.
She also teaches piano at her studio in her home in Barrington, where she lives with her fiancee Lloyd and their five children.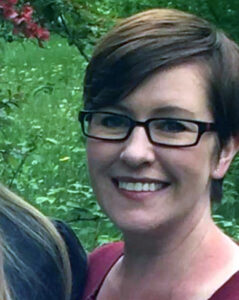 Heather brings a wealth of skills to her position as Office Administrator. She's spent more than 12 years working in medical and dental office administration. And she and her family live in Durham, where her children attend Oyster River Schools.