We're committed to the idea that all of us in the church are ministers, called to minister to the world with love and grace and courage. Our staff serve us in special ways that equip our many ministries with expertise, spiritual support and practical resources. You'll find every one of them accessible and generous with their time, and eager to serve you!

We're all in this together!
Pastor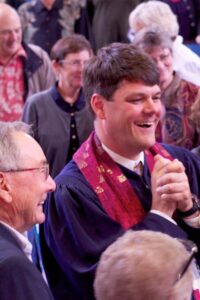 Dave brings to Durham deep passion for justice and peace, wedded to spiritual practice, joyful openness and expansive faith. Born and raised in Boston, he has degrees from bo
th Dartmouth College and Union Theological Seminary in New York City. Since his 1989 ordination, he's served dynamic and inclusive congregations in Seattle, Denver, Cambridge (MA) and Santa Cruz (CA).
At Peace United Church in Santa Cruz, Dave partnered with young leaders and elders to build a daring and open ministry, inviting LGBTQ leaders, undergraduates, activists and artists into a singular and beloved community of faith.
Here in Durham, Dave eagerly sings new songs, challenges injustice at every turn and weaves with the rest of us a multifaceted and wildly diverse church. He sits on the United Church of Christ's Palestine Israel Network (UCCPIN) steering committee and on the NH UCC's Peace & Justice Advocates Team.
Dave hopes you'll be in touch–for a visit, a call or chat, sometime soon!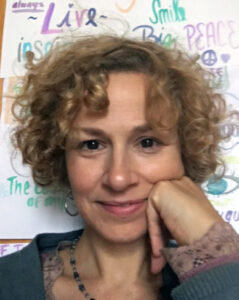 Kristin has worked for 20 years in community building and teaching. As founder of a nonprofit organization, she has experience working in strategy, leadership and development.
Here at the Community Church, she appreciates her work-time most when she is working hands-on with children and their families. She's taught all ages from toddlers through university students. And she devours books, recipes and art, and especially loves long walks in the woods with family, friends and her dog.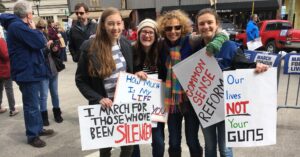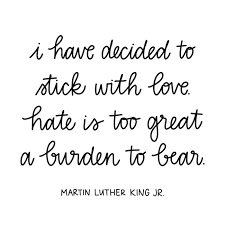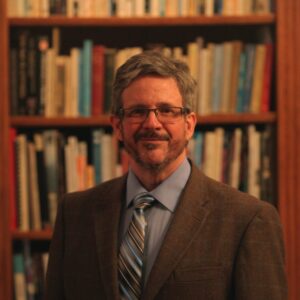 David brings faith, passion and creativity to his work as music director and choir director at the Community Church. He's recently retired from teaching music at Oyster River High School, where he directed the school's renowned Jazz Band.
David is married to fellow teacher Ellen Ervin, and they have two children, Thatcher and Alana.
Be in touch with David if you're curious or interested in joining our Chancel Choir–which practices during the school year on Wednesday evenings.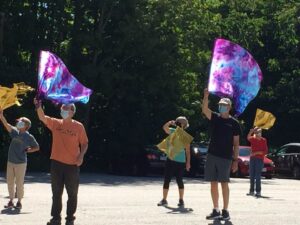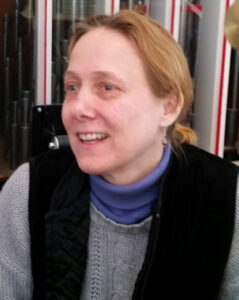 Catherine is a New Hampshire native and three-time winner of the Granite State Piano Competition (1981, 1983, 1984). She's a 1988 graduate of the New England Conservatory of Music, and a winner in the New England Conservatory Honors Piano Competition (1988).
Catherine was a semi-finalist in the Stravinsky Awards International Piano Competition in 1989, and won the Commonwealth Competition for Young Pianists in 1991. She was the Guest Composer at Cornell University's Center for Theater Arts in Ithaca, NY, where she was also assistant choirmaster at Sage Chapel.
In 1992, Catherine was one of four national finalists in the Chicago Club of Women Organists Competition. She was the Resident Music Director and Director of Music at the Beck Center for the Arts in Cleveland before returning to New Hampshire in 2003. In 2005, her piano trio won the Chamber Music Foundation of New England's International Chamber Ensemble Competition and performed at Carnegie Hall.
She also teaches piano at her studio in her home in Barrington, where she lives with her family.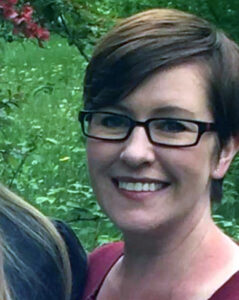 Heather brings a wealth of skills to her position as Office Administrator. She's spent more than 12 years working in medical and dental office administration. And she and her family live in Durham, where her children attend Oyster River Schools.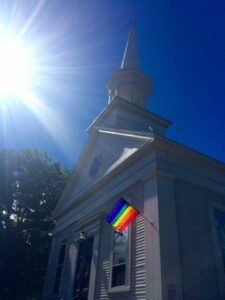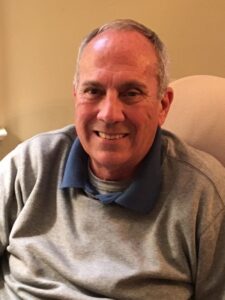 John says: "I was raised in Durham, NH and was active in the Community Church Youth Group as well as
most every sport program offered. I graduated from Oyster River High School, then headed to
UNH. I played three years of varsity soccer there and graduated with a BA in Political Science.
"In 1972, I was accepted into the US Navy's Officer Candidate School in Newport, RI. After
graduating in June of that year, I reported to my first ship at Little Creek, VA. After tours on six
ships, ranging from Chief Engineer on a frigate, Main Propulsion Assistant on an aircraft carrier,
to re-commissioning Chief Engineer on USS Wisconsin, America's last battleship, I retired in
1992 at the rank of Commander.
"I then returned to Durham with my wife Trish, our daughter Katie and son Andrew.
"Over the next few years, I worked as a real estate property manager, financial advisor,
hardware store manager and sales representative for Cabletron Systems in Rochester. After the
dot.com bubble burst, I was encouraged by friends to start a home improvement business. I
did and it was a great 14 year journey, doing home repairs and remodeling jobs, that
introduced me to many wonderful people and businesses around the area. I retired in 2018.
"In 2006, I was inducted into the Rotary Club of Durham-Great Bay and have been an active
member since, focusing on community and global service projects. I have served as President
of the Club three times. In 1993, when I earned a masters degree in Marine Affairs at URI, I
wanted to get involved with the Sea Grant Marine Docent Program, but work prevented that.
With retirement, I enrolled in the UNH's Marine Docent Program and have since been very
active with their many marine based education programs."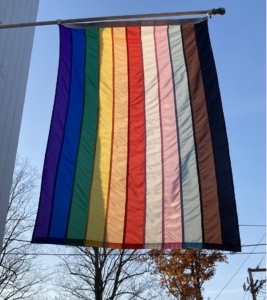 Dina graduated from UNH Durham with both a Bachelor's and Master's in Business Administration. She has experience with managing the finances of organizations as well as sourcing and working with vendors.
At Community Church of Durham, Dina is responsible for accounts payable and receivable as well as working with the Stewards and other ministries to help monitor the Church's financial well-being. She also works with the Wardens to keep our historic church home in good condition.
Dina likes to spend time with family, volunteer in animal rescue, craft (embroidery, watercolors & macrame) and help others minimize their physical possessions. As a firm believer in leaving things better than you found them, she is honored to be part of Community Church's next chapter.