Senior High Youth/Sunday Nights
Our youth are creative, energetic and full of questions! They contribute to our community life in many, many ways–and it all begins with their own relationships, friendships and gatherings.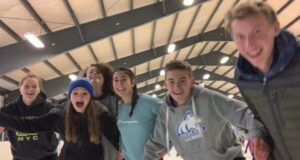 Our high school experience is all about GIVING BACK. Youth focus on issues in the world important to them. They serve in ways that are meaningful and have impact. They also spend a lot of time having fun! Their time together includes time for de-stressing with deep breathing and meditation practice.
In a trusting and quieter environment, middle and high school kids ask questions and share in conversation about faith and values. We'll read a bible passage or other inspirational reading as a framework. We share in communion once a month and develop a meditation prayer practice.