FORUM: FOOD INSECURITY IN NH
Exploring a New Initiative
from 3:00 to 4:30 pm, ONLINE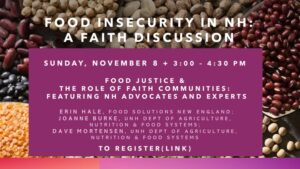 Join church leaders, activists and UNH researchers for a wide-ranging conversation around hunger, food insecurity and human community. We're hoping to build a dynamic new ministry: connecting local growers, farmers, feeding programs and food pantries. We want to imagine a sustainable table, where all are fed and abundance flows free! Click on the picture to register!
What Worship Looks Like: October 25!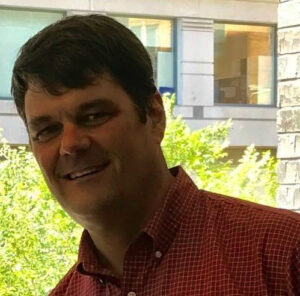 If you've found the site today, I imagine that you're curious about spiritual community–and what it offers us, here and now, in

today's world

of wonder and uncertainty.
Look around. Explore our values,

our vision

, our programs. And know that your curiosity itself is a God-gift: a gift to be treasured, pursued and enjoyed. I hope you'll check out a service, an online program, a class we're offering.
If you've got any questions, I'm always eager to talk! Wherever you are on life's journey, you're welcome among us at the Community Church.
Dave Grishaw-Jones, Pastor