We're committed to faith with heart, to action with purpose and to the most diverse expression of Christian community. Join us this winter–or any time of year–as we gather each Sunday at 10 am for worship and celebration.
There are no barriers to participation among us–and we look forward to meeting you and welcoming you into the circle of energy and blessing.
You are a blessing to us!
Online Communities & Learning
All kinds of opportunities for connecting, growing, praying and engaging with a world-wide community of allies and friends.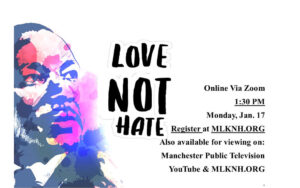 Committing to Justice Around the World
A full slate of activities–most with online connections–are planned as the nation celebrates MLK's teaching and propetic tradition. See the full slate HERE.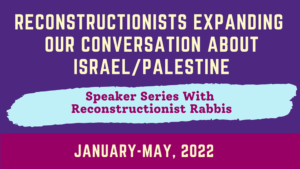 Reconstructionist rabbis are speaking out about the Jewish prophetic tradition and their passion for justice in the Middle East. To join in, REGISTER HERE.
Weekly Prayer for Palestine/Israel
Ten Minutes of Prayer & Compassion
This international community comes together weekly, for a simple ten minutes: to pray for peace, community and compassion in the Holy Land. You're welcome to join them, adding your intentions and prayer to the global circle…CONNECT HERE.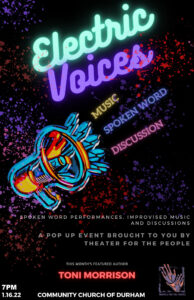 ELECTRIC VOICES / THEATER FOR THE PEOPLE
Sunday, January 16 at 7 pm
Featuring Spoken Word, Music and Discussion
And the Inspiration of Toni Morrison