We believe that God's creation is holy, good, evolving and intended for sharing and blessing. That's why climate justice is fused to all our other commitments: racial justice, immigration reform, economic equity and inclusion for peoples of all abilities and ages.
Our commitment is integrated into all aspects of church life: our education ministry with children, our spiritual formation with adults, our mission and worship and retreats. To do justice in 2020 is to wake up: and to bless the earth as we insist on equity, deep peace and sharing!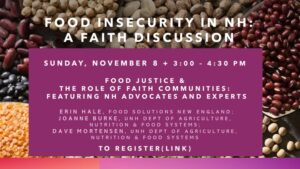 It's our intention to partner with activists across the religious and secular spectrum–to build alliances capable to enacting meaningful change. We're proud of our relationships with 350.org and the Sunrise Movement. We're committeed to partnerships with United Church of Christ communities across the country, and with interfaith organizations like the Granite State Organizing Project.
Together–always together–we can repair the torn fabric. Together–always together–we can renew the networks of care and blessing that are necessary for the healing of the planet.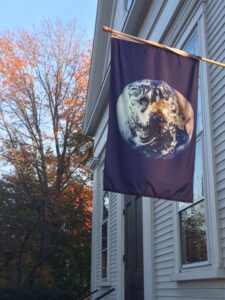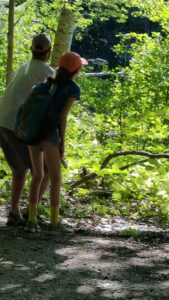 Wonder and awe feed our determination. There's so much beauty in our own backyard…so much life and magnificence to cherish right here in New Hampshire. We revel in it! We seek it out! We delight in the goodness of God–and find new sources of inspiration for action and activism in our shared discoveries.