We love our many neighbors.
We love all the children among us.
And we love this glorious creation.
These are our three 'great' loves!
But love is active. Love's a commitment. Love shapes lives, decisions, patterns and choices. Love is a way of life.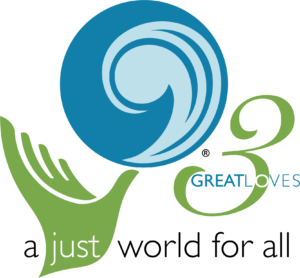 So this fall, we're asking members and friends to dig deep: Imagine a world where love opens borders. Imagine a world where love repairs ancient wrongs. Imagine a world where children of all faiths and nations delight and create and bless the planet together.
If we can help in any way, don't hesitate to give us a call at 603-868-1230.