Sunday Worship and Spiritual Life
FRIENDSHIP HOUR WITH JUICE AT 10
THIS SUMMER AT THE COMMUNITY CHURCH
Everything is motion. And we're getting used to that! The Community Church is committed to the kind of faith that responds to the needs and aches of our world…the kind of faith that evolves by the grace and purposes of God.
What doesn't change here is our devotion to one another–and our commitment to the Gospel of Peace. So watch this space for news as to how we're gathering, where we're gathering and when! Because we're God's people, and God's people are always on the move.
Our church is easy to find–in the middle of Durham on Main Street–with parking available on both the upper and lower levels. Of course, we worship in a range of ways these days. We gather
each Summer Sunday morning at 9 am
in a brightly lit sanctuary that welcomes all God's people–from all walks of life–in a community and courage!
I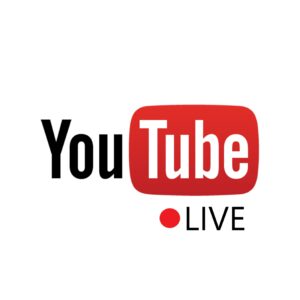 f you're traveling (or just more comfortable at home), we're now streaming Sunday's 9 am service live, every Sunday, on YouTube Live. Click here (or on the YOUTUBE icon/right to connect!
[Note that we return to our regular schedule on Sunday, September 3–with our first service at 10 am.]
We've also added a second service to the mix:

"The Table" each Sunday at 12 noon.
If the 10 am service draws on the great progressive tradition of the UCC, the latter service offers an improvisational take on the very same spirit. You'll find yourself moving to the sounds of local Seacoast artists and UNH musicians. Try both of our Sunday services…and see where and how you're moved!
The Community Church is an Open & Affirming Congregation of the United Church of Christ. We're on the move, in the streets, working through the arts and hard work to bless the planet and bring justice to the nation.
Wherever you are on life's journey, whatever you're going through, you're welcome and cherished among us!
Find programs for our Sunday services here
Thinking about the frustrations of 2020, and wanting to celebrate God's faithfulness in the midst of it all, we reached out to the Rev. Angela Bowman, a gifted minister and choreographer in the Metropolitan New York area.
Angie offered to choreograph a piece for our congregation–including choir members, young people, dancers and others–using brilliantly colored flags. Over the summer, entirely on Zoom, she worked with us to coach, inspire and minister to our hunger for praise and grateful expression.
We gathered for outdoor worship, then, on September 13. And this is what happened:
Together, in creative ministry. Together, in dance and movement. Together, in resistance and mission. Together, we make life beautiful.
Of course, gathering for worship, in our brightly lit and wonderfully welcoming sanctuary, is the heart of our practice. As a United Church of Christ, we bring many voices and many perspectives to worship, yet we weave of these a common garment of hope and faith. Our songs are bold and joyful. Our communion is open-hearted and aching for justice. Our prayers seek God's wisdom, light and grace.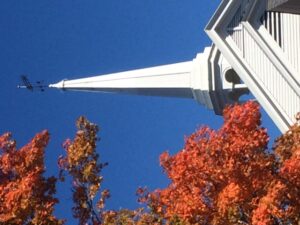 We're delighted to be worshipping together, again, at the church each Sunday morning! Given the progress of vaccinations and the waning number of COVID infections in NH, we're allowing folks to participate without masks (but encouraging you to wear them, if that's feels safest to you).
If you're new to New Hampshire, or just new to the church, let us know and we'll add you to the weekly e-newsletters that offer information and invitation to the congregation's many activities!